Finally! A Forex system for traders who have a day-job...

Date:
From: Average "Joe" Parker
Dear Trader-With-A-Day-Job,
You want to quit your job right now, don't you?
I know exactly how you feel!
I'm sure when you first discovered the mysterious world of Forex, you somehow knew it was the answer to making big money and quitting your job.
You soon realised that trading Forex took time though.
Almost all the Forex systems you've tried require you to sit in front of the computer for hours on end, right?
Give me less than three minutes of your time and...
This may sound a little too good to be true – but let me explain...
There's a lot of information (and misinformation!) out there in the world of Forex. For some reason both old and new traders seem to miss out on some of the most obvious Forex "tricks".
I'm not talking about "secret knowledge" or "insider information" - nothing like that at all. I'm talking about basic information that others seem to somehow miss.
In fact...
Here's something that many traders fail to see:

Perhaps you already knew this. But do you realise what it really means?
Yes, there will always be fewer trades on the higher timeframes. BUT, you will also have far less losers, more winners and above all – it takes hardly any time.
Many traders want to trade lower timeframes because they assume it is more profitable.
Do YOU think that the lower timeframes are more profitable?
To make money you must make a trade, right? Most traders then wrongly assume that the more trades you make, the more money you make.
So they look to trade intraday because, "it will give them more opportunities".
It doesn't quite work like that. Intraday trading has its place – if you have the time to do it, that's fine.
If you have a full-time job and don't have the time to learn to trade intraday – then you need another solution.
I'm here to offer you...
I'd like to present to you: Forex Trading While You Work™
Forex Trading While You Work™ requires no additional software or indicators.
All you require is a simple charting platform (available free from most brokers).
I show you step-by-step how to setup your charts – which takes less than 60 seconds!
After that I go through the very simple, easy-to-follow rules for entering and exiting trades.
I focus on high-probability entries which provide us with rock-solid trades.
Our charts are simple, our entries are easy... and our exits are even easier!
These are typical trades we take with Forex Trading While You Work™:
If you have a day job and want to trade…
Forex Trading While You Work™ offers something that almost no other system can offer you.
My system focuses just as much on the trade exit as it does on the trade entry.
How many systems have you seen where the entire focus is on the entry... and then you're left on your own over when to exit?
You need a good entry – there is no doubt about that.
But a good entry is nothing without a good exit to match!
Not only do I provide a strategic exit method that allows you to know your exact take-profit point before you even enter the trade, but...
Forex Trading While You Work™ is a system that provides YOU with totally stress-free trading.
It is simple, easy and an absolute no-brainer to trade.
The moment you enter a trade with this system it's set-and-forget - the exits are totally taken care of using a completely systematic method.
It's nothing fancy though – it's just a tried-and-tested, bullet-proof exit developed from real trading experience.
Just as I said earlier...
It's not "get-rich-quick", "automatic-profits" or anything like that.
Do you only have time to check your charts in the morning or in the evening?
Are you too busy to spend hours in front of the computer chasing trades?
I know exactly what that's like!
You've probably seen Forex "robots" or "automatic" systems, right?
Perhaps you've even bought some of them. Did they work? Were they the "road to riches" that the creators promised? I'm fairly confident in saying that they were not!
The concept of these types of trading systems sounds good – but in real-life they very rarely work-out. Forex Trading While You Work™ is...
Not only that, but I want to tell you about another "trick" that almost all traders miss.
This is something that is very obvious when you finally see it – but most people don't!
Brokers want you to trade lower timeframes. They want you to trade intraday.
Why do they want this? Simply...
Your broker makes money from the spread (that's the difference between the buy and sell price of a currency pair).
So the more often you trade the more money your broker makes!
This is why your broker pushes 'low spreads', 'instant execution' and other "features" like that.
Your broker makes more money when you makes more trades (regardless of whether YOU make money or not).
Remember what I told you earlier - higher timeframes are easier to trade.
Once you start making money trading Forex on the higher timeframes you will never look back!
You've finally discovered a way of trading that:
Requires just minutes a day
Is more reliable and consistent than any intraday system
Trading is not about how much time you put in. It's about being ready and prepared to grab the opportunity when it's there.
As you can probably tell by now, I'm not someone who likes hype. In fact, I can't stand hype!
That's why I've told you nothing but the plain and simple truth.
There are so many lies, scams and general dishonesty in Forex that I almost get angry (I don't actually get angry – I'm a fairly laid-back guy!).
I really want to show you that even with so much lies and dishonesty in Forex, there are some genuine traders out there willing to help you.
I consider myself as one of these traders that want YOU to succeed.
What I am giving you is the chance to access...
Now, I'm not going to "dance around" and tell you how much Forex Trading While You Work™ is worth, or how much you're saving.
I like to keep things simple. No "limited, one-time offers" or "only 75 will be sold" – I hate all that kinda stuff!
When I buy something I just want to know what I have to pay right now – I don't need to know anything else!
That's what I've done for you too! Access Forex Trading While You Work™ for $27.
No hype. No fuss.
Yes, it's damn cheap for a rock-solid Forex system – I know this. But I'm not out to make money.
Forex Trading While You Work™ is profitable, very easy to trade and requires only a few minutes checking your charts a day.
Still not convinced? That's fine. I'm also giving you a full 60 days to try it RISK-FREE.
If you don't find Forex Trading While You Work™ the simplest, most profitable and low-stress system you've ever traded – then I will demand you get your money back!
Yes, I really am that confident in Forex Trading While You Work™.
I'm not making a big fuss about the 60-day, money-back guarantee.
I think it's only fair that if you're spending YOUR time to listen to what I have to say – then it should be risk-free for you.
That's why I give you my personal guarantee - if you're not absolutely blown-away with the simplicity and effectiveness of Forex Trading While You Work™ - I will refund every single penny to you within 60-days of your purchase!
It's time for you to stop getting frustrated with your trading.
You've got a day-job and you want to trade – it only makes sense that you trade a system that will allow you to do that.
Forex Trading While You Work™ is probably one of the only Forex systems available that can give you exactly what YOU need.
I'm not going to try and give you some sort of "hard sell" on why you should invest in Forex Trading While You Work™.
You already know why. You know that the systems you have tried so far have not worked for you.
You know that you really don't have the time to trade intraday.
It's not often that an opportunity comes along where a system has been developed specifically for YOU.
How many systems have you tried that specifically use higher timeframes so that traders who have day jobs can trade them?
How many systems have you tried have the ability to plan every entry well in advance so you don't have to sit watching the screen?
How many systems have you tried have the exits planned and set at the same time you enter? – meaning you can leave the trade to run!
So you can see, Forex Trading While You Work™ is a pretty unique system.
Let's get serious...
Are you going to grab this opportunity with both hands, or are you going to give-up trading altogether?
Is the cost of Forex Trading While You Work™ what's holding you back?
No, it can't be. It's one of the lowest-price systems you will come across. I priced it ridiculously low so that everyone can access it.
Is the risk of Forex Trading While You Work™ holding you back?
No, it can't be that either. You have a 100% bullet-proof, 60-day money-back guarantee. Forex Trading While You Work™ is absolutely risk free.
Is it the fact that you may be disappointed by yet another system that fails to deliver?
Quite possibly this is what's holding you back. I don't blame you. 99% of Forex products out there are just empty promises.
I have not made any unrealistic claims about Forex Trading While You Work™.
Forex Trading While You Work™ is a steady-profits, down-to-earth system that does not promise "overnight riches".
I do however promise a simple, profitable, step-by-step system that requires very little time to trade.
Take a step back and look at your success so far in Forex.
If you've spent your hard-earned cash on "get rich quick" Forex products in the past – now is the time to change.
It's time for you to invest in a genuine, profitable, home-grown system designed especially for YOU!
Secure Order Form

I fully understand that Forex Trading While You Work™ is absolutely risk-free and I have a 100%, iron-clad, no-questions-asked, 60-day-money-back guarantee.
I also understand that I will probably never again find a system as simple, easy to trade and profitable as Forex Trading While You Work™ for just $27!

>> Forex Trading While You Work™ Right Now
For $27 <<
To your trading success,

Average "Joe" Parker
PS – I am offering you the chance to access this unique Forex system absolutely RISK-FREE with my 100%, bullet-proof, no-question-asked 60-day money-back guarantee!... get your copy now for just $27!
Frequently Asked Questions

Does this system work best during a particular session or a particular market?

No. This system can be used anytime, 24/7 and it works in any market conditions.

Does ForexTradingWhileYouWork™ System work with all brokers?

Yes, of course, you need just metatrader 4 platform.

Is ForexTradingWhileYouWork™ system a "robot"?

No, this is a manual trading system. The system will provide you with buy and sell signals. The system shows to you when to enter the trade.

I am a novice Can I use this system?

Absolutely! This system is easy to both by beginners and advanced traders. No special knowledge required at All!

I am emotional, does this system help me to trade?

This system makes this a really easy decision by taking emotion out of the equation – it gives you clear visual signals, all you have to do is to copy our signals on your account.

Can I get started with a demo account?

Yes, you most definitely can. This can be a great way to get familiar with the system.

Will I need to buy any other software or charts to use this system?

No, this system includes everything you need. Just install it in metatrader4 and start enjoy profits.

Do I have to pay a monthly fee?

No, once you purchase ForexTradingWhileYouWork™, it is yours for life.

How is ForexTradingWhileYouWork™ delivered?

After your payment is made, you will be able to instantly download your copy of ForexTradingWhileYouWork™.

Do I need special software?

All you need is Metatrader 4 on your computer. This is offered by almost every Forex broker for FREE.

How many accounts can I use ForexTradingWhileYouWork™ with?

As many as you want. There is not a limit to the number of accounts you can use ForexTradingWhileYouWork™ with.

What about updates?

Your one-time purchase also includes unlimited updates.

What's minimum account to get started?

You don't need a big account to get started. That's the beauty of trading Forex. You can get started with as little as $100

How do I install ForexTradingWhileYouWork™?

ForexTradingWhileYouWork™ comes with a simple manual that walks through the installation process. It is as simple as copying a few files from one folder to another on your computer.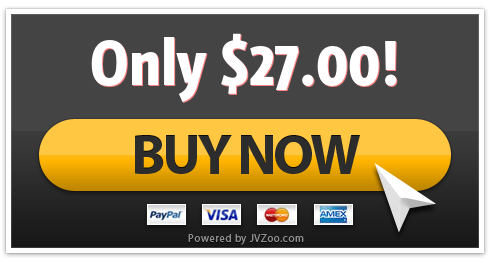 >> Forex Trading While You Work™ Right Now For $27 <<
U.S. Government Required Disclaimer - Commodity Futures Trading Commission Futures and Options trading has large potential rewards, but also large potential risks. You must be aware of the risks and be willing to accept them in order to invest in the futures and options markets. Don't trade with money you can't afford to lose. This is neither a solicitation nor an offer to Buy/Sell futures or options. No representation is being made that any account will or is likely to achieve profits or losses similar to those discussed on this web site. The past performance of any trading system or methodology is not necessarily indicative of future results.
CFTC RULE 4.41 - HYPOTHETICAL OR SIMULATED PERFORMANCE RESULTS HAVE CERTAIN LIMITATIONS. UNLIKE AN ACTUAL PERFORMANCE RECORD, SIMULATED RESULTS DO NOT REPRESENT ACTUAL TRADING. ALSO, SINCE THE TRADES HAVE NOT BEEN EXECUTED, THE RESULTS MAY HAVE UNDER-OR-OVER COMPENSATED FOR THE IMPACT, IF ANY, OF CERTAIN MARKET FACTORS, SUCH AS LACK OF LIQUIDITY. SIMULATED TRADING PROGRAMS IN GENERAL ARE ALSO SUBJECT TO THE FACT THAT THEY ARE DESIGNED WITH THE BENEFIT OF HINDSIGHT. NO REPRESENTATION IS BEING MADE THAT ANY ACCOUNT WILL OR IS LIKELY TO ACHIEVE PROFIT OR LOSSES SIMILAR TO THOSE SHOWN.
No representation is being made that any account will or is likely to achieve profits or losses similar to those shown. In fact, there are frequently sharp differences between hypothetical performance results and the actual results subsequently achieved by any particular trading program. Hypothetical trading does not involve financial risk, and no hypothetical trading record can completely account for the impact of financial risk in actual trading. All information on this website or any e-book purchased from this website is for educational purposes only and is not intended to provide financial advice. Any statements about profits or income, expressed or implied, does not represent a guarantee. Your actual trading may result in losses as no trading system is guaranteed. You accept full responsibilities for your actions, trades, profit or loss, and agree to hold ForexTradingWhileYouWork.com and any authorized distributors of this information harmless in any and all ways. The use of this system constitutes acceptance of our user agreement.
This site and the products and services offered on this site are not associated, affiliated, endorsed, or sponsored by Google, Paypal, eBay, Amazon, Yahoo or Bing nor have they been reviewed tested or certified by Google, Paypal, Yahoo, eBay, Amazon, or Bing. The typical purchaser does not make any money using this system. ForexTradingWhileYouWork.com does not guarantee income or success, and examples shown in this presentation do not represent an indication of future success or earnings. The company declares the information shared is true and accurate.
Terms of Service | Contact | Privacy | Affiliates | Support